Free Dice Set, Free Comics
GOB is Hiring
---
---
Buy Gift Cards
---
If you have Gift Cards or Pre-order Plus products in your shopping cart, please use button below to check out.


Buy List

Get $$ Cash and up to 50% More $$ Store Credit for your trade-ins ! Below are lists of merchandises GOB is Buying.


Role-Playing Books & Box Sets
Board Games Consingment
Comics
Magic Singles & Bulk Collections
Minis (D&D, Clix, Warmachine, etc)
Funko Pop

Visit our stores to sell or trade your used games & entertainment items.

Shipping Rates & Policy
Exchange Policy
Game Room Rules


GOB Retail is located in Clawson, along the border between Oakland and Maccomb counties in the state of Michigan. A near northern suburb of Detroit. The store is in near proximity to the cities of Royal Oak, Warren, Hazel Park, Madison Heights, Troy, Sterling Heights, Ferndale, Detroit and Berkley and reasonable drive from numerouns other communities, including Southfield, Rochester Hills, Rochester, St. Clair Shores, Roseville, Auburn Hills, Bloomfield Township, Clinton Township, Shelby Township, Utica, East Pointe, Beverly Hills, Birmingham,Pontiac, Oak Park and Waterford. The store is just 1 mile east off of I-75, which makes it easily accessible from further out via connections with I-696, I-96 and M59.
---
GOB Retail carries all the major brands and likely a bunch you have never heard of as well. Here are just a few: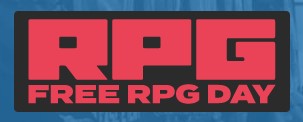 Free RPG Day 2020 @ GOB
Saturday July 25th
The gamer holiday of FREE RPG DAY is almost upon us. Saturday, July 25th this year we once more usher in this day of joy and celebrate ye age old hobby of role-playing. This year we'll be approaching the RPG give aways in the same manner of the last 5 or 6 years or so.

We have a limited number of unique items, some with a modest quantity of up to 7-15 copies, other with as few as just 1 item. This items will be available to our GOB Rewards Card members for free on a first come, first serve basis upon open on Saturday, July 25th.

How can you get some FREE RPG Day Items?

Each item has been assigned a GOB Rewards point value ranging from zero points up to 50 points. Anyone with a rewards card can claim two items that day with no associated purchases by just redeeming their GOB rewards points for the items redeem value. Anyone making a purchase of $25 or may redeem the two items for free and for zero rewards points, regardless what point value had been assigned to them. If you are looking for more books, a 3rd FREE RPG Day item can be had with a purchase of $50 or more and a 4th free item with a purchase of $75 or more. 4 is the maximum due to the overall limit on available FREE RPG DAY items available.

Below is a list of FREE RPG DAY items that should be available this year, subject to how they pack and send it to us. Stay tuned for more updates in the coming days.
Free RPG Day Item
GOB Reward Points Used for
9th Level Games:

Level One Anthology of Indie RPGs (15 copies)

0 pts
Cubicle 7:

Warhammer 40K Wrath & Glory (7 copies)

15 pts
Dave Taylor Miniatures/Mantic Games/Army Painter:

How to Paint a Library (7 copies)

0 pts
Fantasy Flight Games:

Genesys Keyforge (11 copies)

10 pts
Gatekeeper Games:

Dice (3 items)

15 pts
Goodman Games:

Dungeon Crawl Classics (7 copies)

20 pts
Hit Point Press:

Humblewood (3 copies)

0 pts
Magpie Games:

Root RPG (7 copies)

10 pts
Oni Games:

Junior Braves (7 copies)

10 pts
Paizo, Inc.:

Pathfinder RPG (15 copies)

15 pts
Paizo, Inc.:

Starfinder RPG (15 copies)

20 pts
Q-Workshop:

Dice (3 items)

15 pts
Renegade Game Studios:

Kids on Bikes (7 copies)

15 pts
Renegade Game Studios:

Overlight (7 copies)

10 pts
Roll20:

Subscription Promo (12)

0 pts
Wizkids:

Warlock Tile exclusive item (1 item)

50 pts
A note about gaming this year. The GOB Game is open and tables have been set up for social distancing, but because of social distancing mandates, GOB is not organizing any RPG events this year for FREE RPG DAY this year. You are, of course, free to use the space for your own gaming groups however.
Happy Gaming,
GOB Retail - Michigan's Largest Game and Comic Store