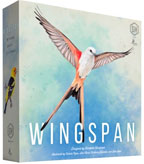 View Shopping Cart
---
---
---
Buy Gift Cards
---
If you have Gift Cards or Pre-order Plus products in your shopping cart, please use button below to check out.


Buy List

Video Games. Atari thru PS3
Role-Playing Books & Box Sets
Comics & Graphic Novels
Magic Singles & Bulk Collections
Minis (D&D, Clix, Warmachine, etc

Visit our stores to sell or trade your used games & entertainment items.

Shipping Rates & Policy
Exchange Policy
Game Room Rules


GOB Retail is located in Clawson, along the border between Oakland and Maccomb counties in the state of Michigan. A near northern suburb of Detroit. The store is in near proximity to the cities of Royal Oak, Warren, Hazel Park, Madison Heights, Troy, Sterling Heights, Ferndale, Detroit and Berkley and reasonable drive from numerouns other communities, including Southfield, Rochester Hills, Rochester, St. Clair Shores, Roseville, Auburn Hills, Bloomfield Township, Clinton Township, Shelby Township, Utica, East Pointe, Beverly Hills, Birmingham,Pontiac, Oak Park and Waterford. The store is just 1 mile east off of I-75, which makes it easily accessible from further out via connections with I-696, I-96 and M59.
---
GOB Retail carries all the major brands and likely a bunch you have never heard of as well. Here are just a few:
Product Detail
You can Buy Online and Pickup in the store. System won't charge Shipping. Just Add the item to your shopping cart, and choose 'Pick-up' when check-out.

Please select condition below


Weird War II: Dead From Above - Used

Item Condition

Good:
$12.95
Instock:
1



Add This Item to Gift Registry



Game Type:
Role Playing

By:
Pinnacle Entertainment Group

Status:
Used

In Stock:
1
Buy This Item and Earn Up to 12 GOB Gamer Reward Points. - What's This?

---

Buy this item locally in our retail store, Clawson, MI. And Pay No Shipping.
Click Here.

Description
Always watch the skies...for you never know what might be hiding in the dark clouds above! The skies over Europe are the most dangerous of all right now. Thousands of Allied bombers lumber over France and Germany, reigning fiery death on the Axis forces below. But what waits for them in the moonlit clouds? Speeding Messerschmitts may be the least of the air crews worries, for this is no ordinary war this is Weird War! Inside this core rulebook for Weird Wars: Weird War Two are complete and truly unique rules for bombing and strafing runs and deadly dogfights. You ll also find the Pilot class as well as new skills and feats for them to master their aerial adversaries. Complete statistics for all the major Allied and Axis fighters and bombers of the Western Front are also included! We have ghoulish goodies for the War Master too! Inside you ll find more than a dozen creepy new flying terrors and a full-length adventure, Memphis Hell! This twisted tale concerns a B-17 that hasn t quite given up the ghost yet, if you catch our drift. Can your team master the fearful Flying Fortress? Or will their names be added to the roster of those who died within it! Dead From Above is a core rulebook for Weird Wars. You must have the Blood on the Rhine book to play.

---
Related Games in This Family

Star Wars RPG: Revised Core Rulebook: Hard Cover - Used (1)

D20 Modern Roleplaying Game - Core Rulebook - Used (1)

OGL Wild West Role Playing Hard Cover - Used (0)

WWE: Know Your Role! World Wrestling Entertainment Roleplaying Game - Used (0)