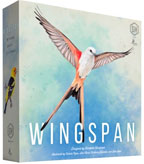 View Shopping Cart
---
---
---
Buy Gift Cards
---
If you have Gift Cards or Pre-order Plus products in your shopping cart, please use button below to check out.


Buy List

Video Games. Atari thru PS3
Role-Playing Books & Box Sets
Comics & Graphic Novels
Magic Singles & Bulk Collections
Minis (D&D, Clix, Warmachine, etc

Visit our stores to sell or trade your used games & entertainment items.

Shipping Rates & Policy
Exchange Policy
Game Room Rules


GOB Retail is located in Clawson, along the border between Oakland and Maccomb counties in the state of Michigan. A near northern suburb of Detroit. The store is in near proximity to the cities of Royal Oak, Warren, Hazel Park, Madison Heights, Troy, Sterling Heights, Ferndale, Detroit and Berkley and reasonable drive from numerouns other communities, including Southfield, Rochester Hills, Rochester, St. Clair Shores, Roseville, Auburn Hills, Bloomfield Township, Clinton Township, Shelby Township, Utica, East Pointe, Beverly Hills, Birmingham,Pontiac, Oak Park and Waterford. The store is just 1 mile east off of I-75, which makes it easily accessible from further out via connections with I-696, I-96 and M59.
---
GOB Retail carries all the major brands and likely a bunch you have never heard of as well. Here are just a few:
Product Detail
Description
Welcome to Invidia, where Vistani curses come to their terrible fruition. As a young girl, Gabrielle Aderre was warned by her mother never to have children: "A man, a babe, a home - these things can never be for you, for tragedy will be the only result." Now the witch Gabrielle has disobyed her mother and borne a child, an abomination that could spell doom for Vistani everywhere. Gabrielle has learned too late the truth of her mother's prophesy. <p> The Evil Eye is a series of six scenarios involving the Vistani and their most hated nemesis, the legendary Dukkar. The adventurers uncover the hidden secrets of Karina, the largest town in Invidia and home to the most terrifying festival in Ravenloft. The heroes will arrive to see a town in the throes of Carnival - a time when ghosts and madmen, werewolves and gypsies all mingle under the waxing moon. <p> Inside this package is a 64-page book containing all the information needed to run The Evil Eye, plus a full-color mapsheet showing the land of Invidia. Van Richten's Guide to the Vistani and Van Richten's Guide to Fiends are helpful sources of information to expand and enrich these adventures, but are not necessary for play.

---
Related Games in This Family

Dungeons and Dragons 2nd ed: Players Handbook: 2101 - Used (1)

Dungeons and Dragons 2nd ed: Players Handbook: 2159 - Used (0)