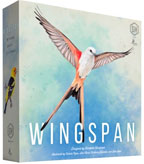 View Shopping Cart
---
---
---
Buy Gift Cards
---
If you have Gift Cards or Pre-order Plus products in your shopping cart, please use button below to check out.


Buy List

Video Games. Atari thru PS3
Role-Playing Books & Box Sets
Comics & Graphic Novels
Magic Singles & Bulk Collections
Minis (D&D, Clix, Warmachine, etc

Visit our stores to sell or trade your used games & entertainment items.

Shipping Rates & Policy
Exchange Policy
Game Room Rules


GOB Retail is located in Clawson, along the border between Oakland and Maccomb counties in the state of Michigan. A near northern suburb of Detroit. The store is in near proximity to the cities of Royal Oak, Warren, Hazel Park, Madison Heights, Troy, Sterling Heights, Ferndale, Detroit and Berkley and reasonable drive from numerouns other communities, including Southfield, Rochester Hills, Rochester, St. Clair Shores, Roseville, Auburn Hills, Bloomfield Township, Clinton Township, Shelby Township, Utica, East Pointe, Beverly Hills, Birmingham,Pontiac, Oak Park and Waterford. The store is just 1 mile east off of I-75, which makes it easily accessible from further out via connections with I-696, I-96 and M59.
---
GOB Retail carries all the major brands and likely a bunch you have never heard of as well. Here are just a few:
Product Detail
You can Buy Online and Pickup in the store. System won't charge Shipping. Just Add the item to your shopping cart, and choose 'Pick-up' when check-out.

Please select condition below


Dungeons and Dragons 2nd ed: Forgotten Realms: the Vilhon Reach - Used

Item Condition

Good:
$19.95
Instock:
1



Add This Item to Gift Registry



Game Type:
Role Playing

By:
Wizards of the Coast - Used

Status:
Used

In Stock:
1
Buy This Item and Earn Up to 19 GOB Gamer Reward Points. - What's This?

---

Buy this item locally in our retail store, Clawson, MI. And Pay No Shipping.
Click Here.

Description
The Reach has always been considered the breadbasket of the Realms, the birthplace of countless warriors who have shed their lifeblood on the fields of battle. It's also home to noble families that have ruled kingdoms for countless generations, lizardman cities that have existed for hundreds of years, and an ancient plague that still haunts the land. <p> Take a trip to Hlondeth, the yuan-ti city that stands like an emerald beacon over the waters of Vilhon. Visit the gladiatorial arena of Hlath or plunge into the depths of the Deepwash. Feel the political tension that hovers over Shining Arrabar like a poised dagger. But always remember that in the Reach, as in all lands that adventurers tread, not all is as it appears. <p> This FORGOTTEN REALMS campaign accessory contains a full-color poster map fo the Vilhon Reach as well as new artwork that brings the reach to life. A 64-page accessory for the Dungeon Master details the lengthy history of the Vilhon, as well as providing current information on the various countries and city-states. A 32-page travelogue provides background for players whose characters would try their hand at adventuring in the Vilhon Reach.

---
Related Games in This Family

Dungeons and Dragons 2nd ed: Players Handbook: 2101 - Used (1)

Dungeons and Dragons 2nd ed: Players Handbook: 2159 - Used (0)