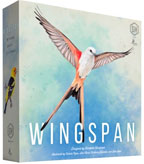 View Shopping Cart
---
---
---
Buy Gift Cards
---
If you have Gift Cards or Pre-order Plus products in your shopping cart, please use button below to check out.


Buy List

Video Games. Atari thru PS3
Role-Playing Books & Box Sets
Comics & Graphic Novels
Magic Singles & Bulk Collections
Minis (D&D, Clix, Warmachine, etc

Visit our stores to sell or trade your used games & entertainment items.

Shipping Rates & Policy
Exchange Policy
Game Room Rules


GOB Retail is located in Clawson, along the border between Oakland and Maccomb counties in the state of Michigan. A near northern suburb of Detroit. The store is in near proximity to the cities of Royal Oak, Warren, Hazel Park, Madison Heights, Troy, Sterling Heights, Ferndale, Detroit and Berkley and reasonable drive from numerouns other communities, including Southfield, Rochester Hills, Rochester, St. Clair Shores, Roseville, Auburn Hills, Bloomfield Township, Clinton Township, Shelby Township, Utica, East Pointe, Beverly Hills, Birmingham,Pontiac, Oak Park and Waterford. The store is just 1 mile east off of I-75, which makes it easily accessible from further out via connections with I-696, I-96 and M59.
---
GOB Retail carries all the major brands and likely a bunch you have never heard of as well. Here are just a few:
Product Detail
Description
To some, justice is more important than glory, duty is more important than desire, and goodness is more important than life. The great paladin Klysandral was such a man. But even the sleep of death, at the end of a long lifetime spent battling evil, did not bring peace to Klysandral. During his funeral, the entire Temple of Neheod was dragged by terrible magic into the Nine Hells, along with the soul of Klysandral and score of living mourners! What unearthly motive could be behind this tragedy? Only the bravest, strongest, and most resolute heroes will have the mettle to fing the answer. Along the way, they will meet the enigmatic wizard Emirikol the Chaotic, sail aboard the fiendish ship Demonwing, and finally face the horrific minions and overwhelming terrors of Hell itself.

---
Related Games in This Family

Dungeons and Dragons 2nd ed: Players Handbook: 2101 - Used (1)

Dungeons and Dragons 2nd ed: Players Handbook: 2159 - Used (0)