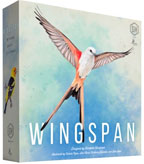 View Shopping Cart
---
---
---
Buy Gift Cards
---
If you have Gift Cards or Pre-order Plus products in your shopping cart, please use button below to check out.


Buy List

Video Games. Atari thru PS3
Role-Playing Books & Box Sets
Comics & Graphic Novels
Magic Singles & Bulk Collections
Minis (D&D, Clix, Warmachine, etc

Visit our stores to sell or trade your used games & entertainment items.

Shipping Rates & Policy
Exchange Policy
Game Room Rules


GOB Retail is located in Clawson, along the border between Oakland and Maccomb counties in the state of Michigan. A near northern suburb of Detroit. The store is in near proximity to the cities of Royal Oak, Warren, Hazel Park, Madison Heights, Troy, Sterling Heights, Ferndale, Detroit and Berkley and reasonable drive from numerouns other communities, including Southfield, Rochester Hills, Rochester, St. Clair Shores, Roseville, Auburn Hills, Bloomfield Township, Clinton Township, Shelby Township, Utica, East Pointe, Beverly Hills, Birmingham,Pontiac, Oak Park and Waterford. The store is just 1 mile east off of I-75, which makes it easily accessible from further out via connections with I-696, I-96 and M59.
---
GOB Retail carries all the major brands and likely a bunch you have never heard of as well. Here are just a few:
Product Detail
Description
Beyond Ansalon - beyond even Taladas - cut off from the rest of Krynn by distance or circumstance, lie several lost lands with enough excitement and peril to challenge the hardiest adventurer.
Far beneath the vastness of Krynn's oceans is Watermere, home to the reclusive Dargonesti sea elves. In their valley on the sea floor, they work, play, explore, and resist the plots and forces of Takhisis, the Dark Queen, whose ambitions to conquer Krynn extend even to the seas and the lands below them. Air-breathers are occasionally brought to Watermere with the aid of powerful magic - sometimes as guests, sometimes as pets, sometimes as prey...which will you be?
Silesia is a jungle island with a spine of forbidding mountains running its length. Do the gods dwell among the lofty peaks, as the superstitious natives believe? Or do they just say that because no one who goes to the mountain ever comes back? South of Ansalon, past the Ice Wall for another thousand miles, lies the south pole of Krynn. And there, warmed by lava flows deep below the surface, is the underground world of Chorane. Three human tribes, all descended from the same group of settlers, wage a bitter and never-ending civil war, with evil dwarves and a long-lost offshoot of the kender race rounding out the balance of power. Outsiders should pick their allies carefully, lest they become sacrifices for the great dragons that lair far beneath the pole.

---
Related Games in This Family

Dungeons and Dragons 2nd ed: Players Handbook: 2101 - Used (1)

Dungeons and Dragons 2nd ed: Players Handbook: 2159 - Used (0)