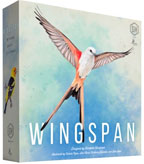 View Shopping Cart
---
---
---
Buy Gift Cards
---
If you have Gift Cards or Pre-order Plus products in your shopping cart, please use button below to check out.


Buy List

Video Games. Atari thru PS3
Role-Playing Books & Box Sets
Comics & Graphic Novels
Magic Singles & Bulk Collections
Minis (D&D, Clix, Warmachine, etc

Visit our stores to sell or trade your used games & entertainment items.

Shipping Rates & Policy
Exchange Policy
Game Room Rules


GOB Retail is located in Clawson, along the border between Oakland and Maccomb counties in the state of Michigan. A near northern suburb of Detroit. The store is in near proximity to the cities of Royal Oak, Warren, Hazel Park, Madison Heights, Troy, Sterling Heights, Ferndale, Detroit and Berkley and reasonable drive from numerouns other communities, including Southfield, Rochester Hills, Rochester, St. Clair Shores, Roseville, Auburn Hills, Bloomfield Township, Clinton Township, Shelby Township, Utica, East Pointe, Beverly Hills, Birmingham,Pontiac, Oak Park and Waterford. The store is just 1 mile east off of I-75, which makes it easily accessible from further out via connections with I-696, I-96 and M59.
---
GOB Retail carries all the major brands and likely a bunch you have never heard of as well. Here are just a few:
Product Detail
Description
Towering pyramids rise from the sands, speaking of the glory of kings long gone. Three mighty pharaohs, kings and gods, rule over a land divided - over nations havering on the brink of war. Priests of mighty deities guide the lives of peasants and nobles alike, as all struggle to make the most of the fertile lands lining the mighty river Yor. All around, the desert grows, encroaching nearer each day to the last remaining refuge of a once mighty civilization. Welcome to Egyptian Adventures: Hamunaptra, a fully detailed campaign setting, in which you'll find:

An introduction by Monte Cook!
Three sourcebooks, fully detailing a complete campaign setting inspired by the myths, legends, and culture of Ancient Egypt.
A beautiful map by Ed Bourelle unveiling the lands of Khemti.
Full adaptations of the races for use in this unique and exciting world, including the favorites and the Anpur, a race of gnolls dedicated to Anubis.
Adaptations for all the core classes to ensure they match the flavor and tone of ancient Egypt including the shenu, the priest, and the wildwalker.
All new feats to help customize your characters such as Armor Expertise, Diversified Talent, and Divine Heritage.
All new spells and domains, each capturing the flavor of ancient Egypt like the devastating Call Sphinx, Screaming Sandstorm, and Flight of the Ba.
A detailed setting complete with intricate geographical information, cosmology and pantheon of gods, and a fascinating history.
Advice and campaign seeds for running Egyptian Adventures.
New secret societies like the Red Hand and the Cult of Amun.
Egyptian style prestige classes like the dreaded deathblade and the serpent dancer.
Dozens of new magic items.
Dreaded foes, like the Sphinx, the terrible desert elemental and more to offer new challenges and exciting adventures in themselves.

With Egyptian Adventures: Hamunaptra, your players can explore this ancient land's colorful history, take part in wars as tensions between the gods and pharaohs rise, riddle wit Sphinxes, explore lost tombs, and more. Whether heroes from this land, or first time visitors from Narajan, the city of Freeport, or your own campaign setting, the continent of Khemti is yours to explore!

Requires the use of Dungeons & Dragons, Third Edition Core Books, published by Wizards of the Coast for use. This product utilizes updated material from the v.3.5 revision.

World of Freeport The World of Freeport is an imprint of Green Ronin's popular Mythic Vistas line, serving to link the popular Freeport series to new lands, cultures, and people. Each World of Freeport product stands alone, or can be used with others to create a larger, more epic setting.

---
Related Games in This Family

Star Wars RPG: Revised Core Rulebook: Hard Cover - Used (1)

D20 Modern Roleplaying Game - Core Rulebook - Used (1)

OGL Wild West Role Playing Hard Cover - Used (0)

WWE: Know Your Role! World Wrestling Entertainment Roleplaying Game - Used (0)