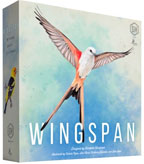 View Shopping Cart
---
---
---
Buy Gift Cards
---
If you have Gift Cards or Pre-order Plus products in your shopping cart, please use button below to check out.


Buy List

Video Games. Atari thru PS3
Role-Playing Books & Box Sets
Comics & Graphic Novels
Magic Singles & Bulk Collections
Minis (D&D, Clix, Warmachine, etc

Visit our stores to sell or trade your used games & entertainment items.

Shipping Rates & Policy
Exchange Policy
Game Room Rules


GOB Retail is located in Clawson, along the border between Oakland and Maccomb counties in the state of Michigan. A near northern suburb of Detroit. The store is in near proximity to the cities of Royal Oak, Warren, Hazel Park, Madison Heights, Troy, Sterling Heights, Ferndale, Detroit and Berkley and reasonable drive from numerouns other communities, including Southfield, Rochester Hills, Rochester, St. Clair Shores, Roseville, Auburn Hills, Bloomfield Township, Clinton Township, Shelby Township, Utica, East Pointe, Beverly Hills, Birmingham,Pontiac, Oak Park and Waterford. The store is just 1 mile east off of I-75, which makes it easily accessible from further out via connections with I-696, I-96 and M59.
---
GOB Retail carries all the major brands and likely a bunch you have never heard of as well. Here are just a few:
Product Detail
You can Buy Online and Pickup in the store. System won't charge Shipping. Just Add the item to your shopping cart, and choose 'Pick-up' when check-out.

Please select condition below


Swashbuckling Adventures: Rapiers Edge - Used

Item Condition

Good:
$19.95
Instock:
1



Add This Item to Gift Registry



Game Type:
Role Playing

By:
AEG

Status:
Used

In Stock:
1
Buy This Item and Earn Up to 19 GOB Gamer Reward Points. - What's This?

---

Buy this item locally in our retail store, Clawson, MI. And Pay No Shipping.
Click Here.

Description
Adventure Lies on the End of a Blade! Th?ah was made for adventures. In the streets of Montaigne, a revolution gone mad claims hundreds of victims, each crying for a savior. In the heart of Eisen, an ancient evil stirs, waiting for someone brave enough to challenge it. On the waves of the western seas lie danger and excitement, ready for bold ships to claim glory beyond measure. This brave new world needs those willing to seize the reins of destiny, who do not wait for others to act but set a course of their own choosing. Do you belong within their ranks? Draw your weapon and see what fortune holds on the rapier's edge. Rapier's Edge is a collection of exciting roleplaying adventures set in the land of Th?ah. It contains both ready-to-play scenarios and dozens of quick plot hooks just waiting to be filled out. For fans of the 7th Sea universe - and anyone in need of a swift jolt of imagination - this book has what you need. Rapier's Edge includes: A collection of complete adventures, fully developed and ready to play Plot seeds and adventure hooks spanning every corner of Th?ah A new live-action scenario: Giovanni Villanova's Grand Ball An update of Th?an history, outlining developments up to 1675 Fully compatible with both the d20 system and the classic 7th Sea system To use this companion, a Game Master also needs a copy of Swashbuckling Adventures, and a Dungeons & Dragons Core Book. A player needs only Swashbuckling Adventures and a Dungeons & Dragons Core Book.

---
Related Games in This Family

Star Wars RPG: Revised Core Rulebook: Hard Cover - Used (1)

D20 Modern Roleplaying Game - Core Rulebook - Used (1)

OGL Wild West Role Playing Hard Cover - Used (0)

WWE: Know Your Role! World Wrestling Entertainment Roleplaying Game - Used (0)