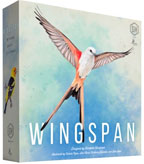 View Shopping Cart
---
---
---
Buy Gift Cards
---
If you have Gift Cards or Pre-order Plus products in your shopping cart, please use button below to check out.


Buy List

Video Games. Atari thru PS3
Role-Playing Books & Box Sets
Comics & Graphic Novels
Magic Singles & Bulk Collections
Minis (D&D, Clix, Warmachine, etc

Visit our stores to sell or trade your used games & entertainment items.

Shipping Rates & Policy
Exchange Policy
Game Room Rules


GOB Retail is located in Clawson, along the border between Oakland and Maccomb counties in the state of Michigan. A near northern suburb of Detroit. The store is in near proximity to the cities of Royal Oak, Warren, Hazel Park, Madison Heights, Troy, Sterling Heights, Ferndale, Detroit and Berkley and reasonable drive from numerouns other communities, including Southfield, Rochester Hills, Rochester, St. Clair Shores, Roseville, Auburn Hills, Bloomfield Township, Clinton Township, Shelby Township, Utica, East Pointe, Beverly Hills, Birmingham,Pontiac, Oak Park and Waterford. The store is just 1 mile east off of I-75, which makes it easily accessible from further out via connections with I-696, I-96 and M59.
---
GOB Retail carries all the major brands and likely a bunch you have never heard of as well. Here are just a few:
Product Detail
Description
SYNOPSIS <P> Unravel the mysteries of Ravenloft? in this dread adventure for the world?s greatest roleplaying game <P> Under raging storm clouds, the vampire Count Strahd von Zarovich stands silhouetted against the ancient walls of Castle Ravenloft. Rumbling thunder pounds the castle spires. The wind?s howling increases as he turns his gaze down toward the village of Barovia. Far below, yet not beyond his keen eyesight, a party of adventurers has just entered his domain. Strahd?s face forms the barest hint of a smile as his dark plan unfolds. He knew they were coming, and he knows why they came; all according to his plan. A lightning flash rips through the darkness, but Strahd is gone. Only the howling of the wind fills the midnight air. The master of Castle Ravenloft is having guests for dinner?and you are invited. <P> A fantasy-horror adventure for characters levels 1 ? 10, Curse of Strahd? provides everything a Dungeon Master needs to create an exciting and memorable play experience. Fans of the Dungeons & Dragons? Roleplaying Game can have additional adventures in Ravenloft by participating in the D&D Adventurers League? organized play program. <P> Written in consultation with Tracy Hickman and Laura Hickman, creators of the original Ravenloft adventure. Curse of Strahd is produced by Wizards of the Coast. It was written by Chris Perkins, edited by Kim Mohan and Jeremy Crawford, and art directed by Kate Irwin. The adventure incorporates material from the original Ravenloft adventure as well as new story content created by Tracy and Laura Hickman, Chris Perkins, Adam Lee, Richard Whitters, and Jeremy Crawford.

---
Related Games in This Family

Dungeons and Dragons 5th Ed: Dungeon Masters Guide HC (5)

Dungeons and Dragons 5th ed: Players Handbook Hard Cover (4)

Dungeons and Dragons Monster Cards: Challenge 0-5 (2)

Dungeons and Dragons 5th ed: Players Handbook Hard Cover - Used (0)

Dungeons and Dragons 5th ed: Starter Set - Used (0)

Dungeons and Dragons 5th Ed: Dungeon Masters Screen (0)