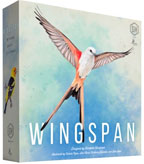 View Shopping Cart
---
---
---
Buy Gift Cards
---
If you have Gift Cards or Pre-order Plus products in your shopping cart, please use button below to check out.


Buy List

Video Games. Atari thru PS3
Role-Playing Books & Box Sets
Comics & Graphic Novels
Magic Singles & Bulk Collections
Minis (D&D, Clix, Warmachine, etc

Visit our stores to sell or trade your used games & entertainment items.

Shipping Rates & Policy
Exchange Policy
Game Room Rules


GOB Retail is located in Clawson, along the border between Oakland and Maccomb counties in the state of Michigan. A near northern suburb of Detroit. The store is in near proximity to the cities of Royal Oak, Warren, Hazel Park, Madison Heights, Troy, Sterling Heights, Ferndale, Detroit and Berkley and reasonable drive from numerouns other communities, including Southfield, Rochester Hills, Rochester, St. Clair Shores, Roseville, Auburn Hills, Bloomfield Township, Clinton Township, Shelby Township, Utica, East Pointe, Beverly Hills, Birmingham,Pontiac, Oak Park and Waterford. The store is just 1 mile east off of I-75, which makes it easily accessible from further out via connections with I-696, I-96 and M59.
---
GOB Retail carries all the major brands and likely a bunch you have never heard of as well. Here are just a few:
Product Detail
You can Buy Online and Pickup in the store. System won't charge Shipping. Just Add the item to your shopping cart, and choose 'Pick-up' when check-out.

Please select condition below


Unknown Armies: Book Two: Run - Used

Item Condition

Good:
$21.95
Instock:
1



Add This Item to Gift Registry



Game Type:
Role Playing

By:
Atlas Games

Status:
Used

In Stock:
1
Buy This Item and Earn Up to 21 GOB Gamer Reward Points. - What's This?

---

Buy this item locally in our retail store, Clawson, MI. And Pay No Shipping.
Click Here.

Description
Book Two: Run An occult game about broken people conspiring to fix the world. It's about keeping what you have from those who want it. Unknown Armies presents magick as it might exist in a world informed by crime fiction and secret histories, as twisting wrinkles in reality created by greater and greater risk, sacrifice, and obsession. As the gamemaster, you lead the players in creating their characters and the world they exist in, then set up antagonists worthy of their attention. You are their guide into darkness and the light that shows them the way out. It's about kicking them while they're down, then cheering when they get up. Book Two: Run is the book for gamemasters. It tells you how to: Present the characters with obstacles to their fevered dreams of changing the world. Oversee character creation and setting collaboration in the first session of play. Draw on the rich and disturbingly familiar world of the occult underground. Create new creatures and antagonists. Resolve conflicts as a fan of the characters. Prepare situations to disturb and entertain. Created by Greg Stolze and John Tynes, Unknown Armies presents an entirely original yet disturbingly familiar approach to mystery, horror, and action in roleplaying games.

---
Related Games in This Family

Unknown Armies: Book One: Play - Used (1)

Unknown Armies: 3rd Edition: Book One: Play (1)